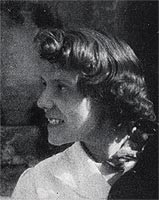 Madoura is the name of the Suzanne Douly's (1905 - 1974) and Georges Ramié's (1901 - 1976) studio. It is an acronym : «MA ison – DOU ly – RA mié».
Suzanne Douly, after having received from 1922 to 1926, the teaching of the decorative and ceramic sections at the Ecole des Beaux-Arts de Lyon, the city where she was born, is awarded with the Triennial Prize of the Ministry of Industry. His marriage to Georges Ramié leads her in Provence in 1936. Suzanne works in Cannes for an advertising agency, and Georges starts in arboriculture. Meanwhile, Suzanne completes his apprenticeship with a traditional potter, Jean-Baptiste Chiapello.
They discover Vallauris, whose the pottery activity is then declining, and buy in 1938 an old disused manufacture of the Foucard-Jourdans.
Suzanne begins a very personal production where she mixes her interpretation of the traditional forms of cooking pottery and her own modeled expression. She is particularly attentive to the enamel that she develops herself. Georges is in charge of cooking the pieces.
In 1939, the studio is used as cantonment, however, she continues to work. The Italian threat in 1940 forces her to leave Vallauris for Lyon where she sets up an exhibition whose the success encourages her to reopen her workshop as soon as possible.
All being reorganized, her husband decides to help. From this time, she will sign all her works "Madoura". Encouragement and exhibitions will follow. The studioactivity and its aesthetic achievements soon serve as an example and, since 1943, many abandoned craft centers are back to life.
During the summer of 1946, with André Baud and the young potters of Callis, she sets up, in the Néolium lobby, the first exhibition of the postwar Vallauris potters that Picasso and his friend Louis Fort visit. Picasso already uses episodically ceramics as a creative medium. Very interested, he asks to be introduced to the couple Ramié and is invited by them to visit the workshop. He will create three pieces. The following summer, Suzanne Ramié invites him to come and see his pieces after cooking. It was at that time, in 1947, when Picasso decided to put a lot into this creative medium. He will remain until 1971 in Vallauris.
A prolific partnership begins between Madoura and Picasso. Suzanne Ramié teaches Picasso the traditional techniques she uses to cook, and enamelling earth. Picasso decorates, models, sculpts his pieces on turned forms.
The workshop Madura has always kept a small structure, with some turners, including Jules Agard who was the oldest, and therefore the closest to Picasso. But we can note many other ceramists more or less known. Jean Derval for example, has been working since 1948 for a two year period. Picasso uses this talented structure.
Thereafter, he will confide to Suzanne Ramié the publishing of some series his that she will personally execute from the originals.
In 1948, Picasso exhibites at the Néolium with other potters. The event is a huge success. From 1967, Madura has exclusive distibution of the Picasso ceramics. The outstanding reputation of Picasso produces a crowding around the small city of Vallauris, and many artists come to learn about ceramics : Marc Chagall, Henri Matisse, Jean Cocteau, Paul Eluard, Paul Gauguin, André Verdet...
Suzanne Ramié has created her own ceramics throughout his life, alongside the work of Picasso. They are always of great quality, with shapes that are both simple and massive, rigorous and original, always signed with the Madura Plein Feu stamp or sometimes with "Madoura" incised under enamel.
Madoura has participated, since its first exhibition in Cannes in 1941, in all important regional events and in particular the one of Vallauris (Nérolium lobby) since 1946. In Paris, she exhibited at the Salon of imaging from 1946 and those of the Artists-Decorators since 1947, as well as in some galleries : Mai, la Hune, la Roue, l'Arcade. Abroad in Lausanne, Stockholm, Vienna, London, Copenhagen, Helsinki, Milan, Cairo, Tokyo, Mexico, etc.
In a first time, pieces from Madoura were acquired by the Museum of Popular Arts and Traditions and those of Faenza, Madison, Providence (USA) and Hamburg. Now, they are present everywhere in the world
Suzanne Ramié received a gold medal in Nice in 1942, a prize from the Society for the Encouragement in Art and Industry in 1952 and the 1st Prize of Ceramics in 1954 in Paris (Gallery La Roue).
She was a Chevalier de la Légion d'Honneur since 1953. The Suzanne Ramié personality emerged through a voluntary humility : she had respect for the land she loved, magnified by simple and pure forms of any decor. Impressed by the rugged grandeur of Provencal folk pottery, she sought to revive this vigorous sap that makes the beauty of the Gus, Meulas and Bouraches which generations have in the daily gesture, set the utilitarian forms.
She applied the techniques ranging from pottery to large Grand Feu stoneware. Her research focused on matter, enamels and creation of forms whose inspiration came from a thorough knowledge of archaic ceramics, especially pre-Columbian.
Direct collaborator of Picasso, Suzanne Ramié is one of the few potters who resisted to his influence and continued in parallel her own work, a work marked by her own research, aesthetic ideas and love of nature.
Sources : artdecoceramicglasslight.com