On January 22nd, 2016, MILLON, the Paris and Brussels based auction house, will have a pair of lounge chairs for sale, estimated at $6,000, (the pair) and incorrectly attributed to world famous Vladimir Kagan. We fixed this!
At DOCANTIC, we investigate the proper identification of 20th Century furniture, and provide accurate documentation. Here's an example from our case files!
MILLON got pulled over by DOCANTIC PATROL for Identity theft violation: wrong artist!
Shortly before Christmas, while honest people were shopping to possibly grant treasures to their loved ones, some dirty deals were happening in the Art Market's dark back alleys. On December 3rd, 2015, MILLON auction house presented two lounge chairs by Vladimir Kagan for sale (lot #375 & 376). Some art pieces are very iconic; there is no need for DOCANTIC PATROL's investigators' sharp eyes to realize that this was a fraudulent attribution!
According to DOCANTIC's database – the world's biggest online library for 20th Century furniture – these chairs have been made by Homecrest, a world renowned market furniture manufacturer. This chair was published in numerous catalogs from Homecrest since decades, such as this Homecrest's catalog supplement from 1966: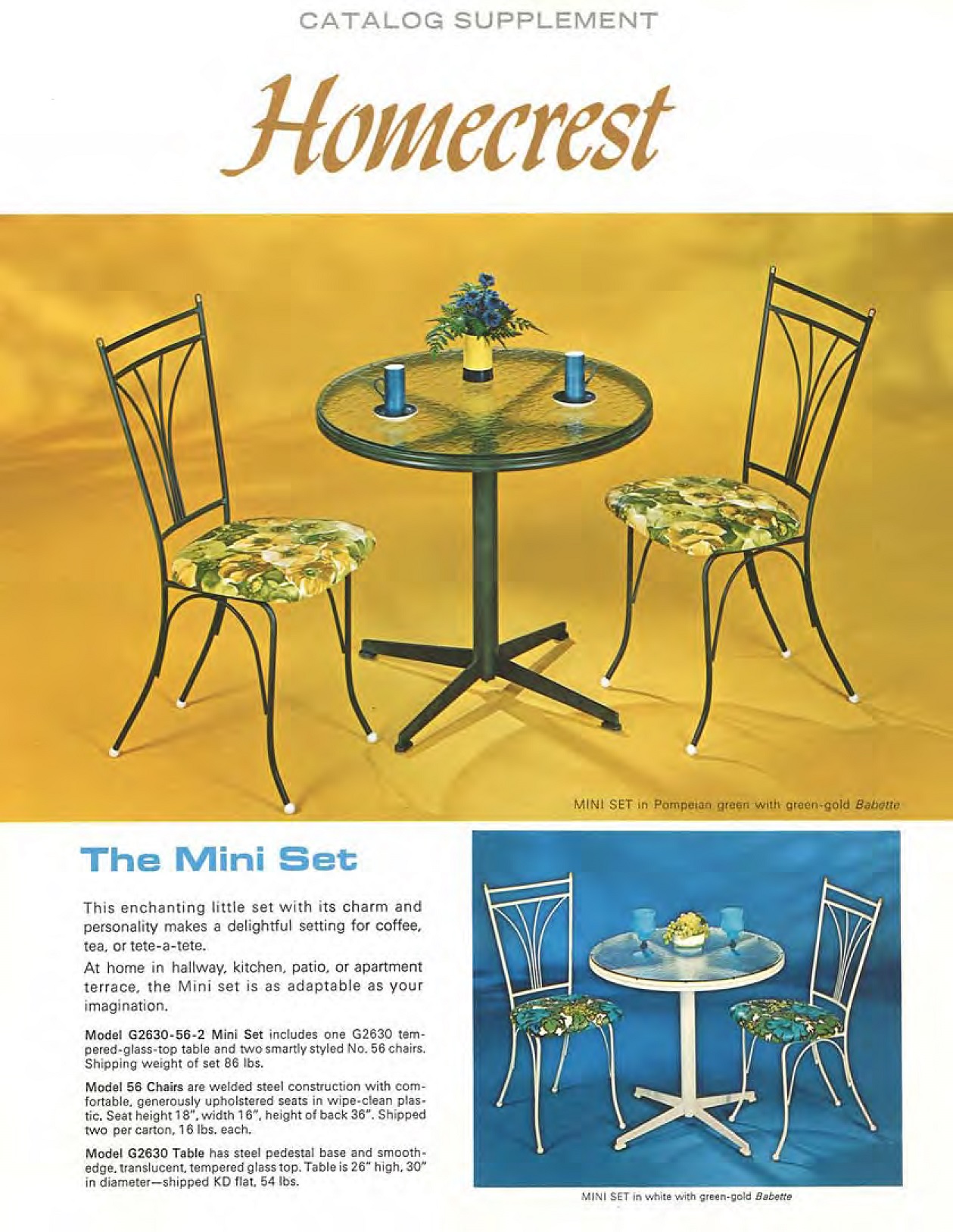 High five to Homecrest's designers whose works are mistaken with major furniture artists! To make things right, and because DOCANTIC never skimps on evidence when it comes to defending the designers' reputation, our investigators gave a call to Vladimir Kagan Workshop, who confirmed this chair wasn't even close to anything he ever made. "The Complete Kagan: A Lifetime of Avant-garde Design" published in 2004 – which the PATROLS carries a copy – corroborated the workshop's statement. Finally, the PATROL also got in contact with Homecrest. This was their answer:
MILLON's lots #375 and #376 remained unsold. Thankfully MILLON's blindness/ineptitude/imagination caused no casualties… so far! These identical chairs will be for sale on January 22nd, at MILLON's, and still misattributed to famous designer Vladimir Kagan!
It seems that these two chairs failed to be sold in December. They are still available on the market, and looking for new preys.
Both chairs are estimated $2,200-$2,700, which is almost 7 times the value of similar second hand Homecrest chair…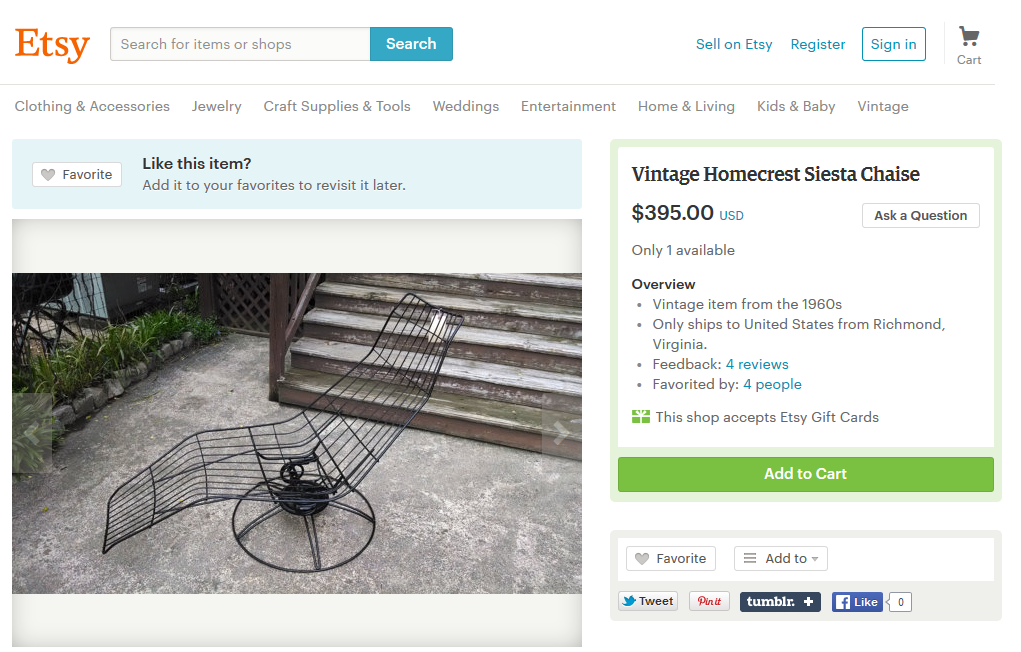 The DOCANTIC PATROL would like to pay tribute to the professionalism and immediate response of Homecrest's team regarding this case. Investigators also wish to drag the attention to the fact that this investigation started with an identification request from a client wishing to sell his chair by Vladimir Kagan, succeeding his online researches on auction websites filed with false expertise. DOCANTIC is happy to count on an active "neighborhood watch" community that helps avoid more crimes to be committed on the art market!
DOCANTIC's mission is to "Defend, Serve & Protect" the art market. MILLON auction house claims to be working with "passionate" and "knowledgeable" experts, such as Claude Annie Marzet and Patrick Fourtin. In order to rescue the confused experts, the PATROL got the New York agent to inform Miss Marzet about existing misattribution published in the auction sale catalog. The expert declined assistance, so the PATROL deemed necessary to bring this case under the spotlights and warn the art community.
But the case doesn't end here. While investigating on the chairs' legit maker, the DOCANTIC PATROL came across another art hooligan who made the exact same offense a decade ago in Paris. On October 20th, 2003, famous auctioneer CORNETTE DE ST-CYR sold for $1.400 the same model and assigned it to Vladimir Kagan as well.
Nonetheless in this case, the experts – who know the necessity of providing literature proof to support their expertise – did their job, and came up with two references: a French, and an American one.
True Information or simple brainwashing? This is a case for the PATROL!
This case could have tricked any art market outsider, but thankfully, our investigators' stubbornness permitted to avoid a fatal error.
Investigators first studied the American "proof." DOCANTIC's local Beverly Hills colleague, Axel Foley, fulfilled his mission to visit the local library, and search for ID 3-5048-0034-0825, aka "Klein, Bishop, Decorative Art, 1986".
Sure thing, the exact same chair was published in this book, but where is it mentioned that this work is from Vladimir Kagan? Nowhere! How could they even come up with a name like Vladimir Kagan's? Even by pecking the letters in the description, the best investigators couldn't write the name entirely since the K is missing!
The PATROL then thoroughly observed the second so-called "evidence" under the microscope. Because DOCANTIC's extended database covers the whole 20th Century, it took the search team several steps to pull out a 1983 copy of "Intérieurs 50, Editions Synergon".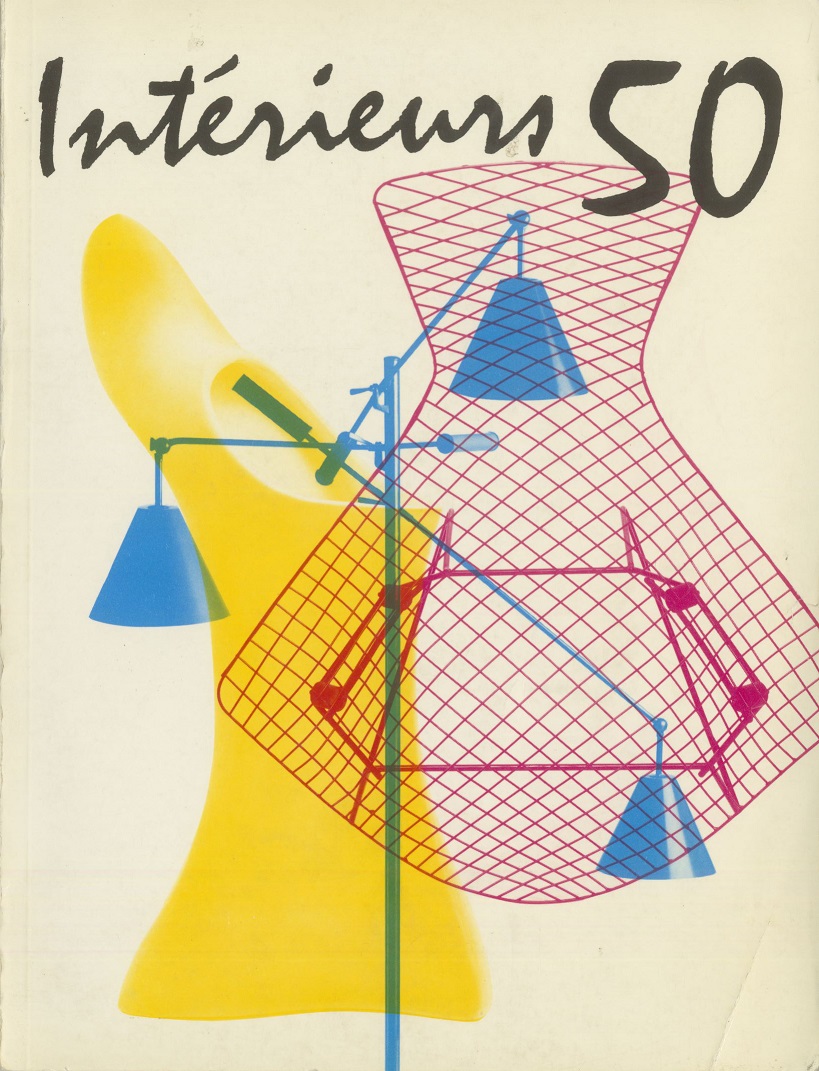 No surprise there, this book reference did not provide any information to bidders: both Vladimir Kagan and the date of creation are reported missing… no, really?!
DOCANTIC's client was delighted to acquire verified information and to be able to have a good use of it.
Misattributions always cause casualties. It could be the seller who brings his artworks back home; the buyer who overpays his purchase; or the auction house who ruins its own reputation. Whatever the scenario, the art market is the biggest loser. DOCANTIC PATROL's cases make sure to set precedents, so these crimes won't happen again; as well as to inform the public on the necessity of collecting period documentation before buying/selling any piece of 20th Century furniture!
DOCANTIC patrols the market to make sure that 20th Century furniture, and works of art receive proper attribution, and accurate documentation, so that collectors may sell and/or purchase works at the correct price. Protect and serve the art community, that's our job!
UPDATE – January 22nd 2016
A couple days after the case was released by the PATROL, MILLON fixed the misattribution and assigned the chairs to Homecrest as editor of these chairs. Thumbs up to the auction house for acknowledging their mistake and making things right in their catalog. The whole art market grew from this experience.
The sale took place on January 22nd, as planned, and the chairs remained unsold.
How do we classify our files? Find out here.

Book 'em! The auction house or the art dealer provided little or no corroborating evidence in the form of documentation for this item.

Time Off! The expert made a significant mistake on this item. His attributed period came in way off. No early parole!

Missing persons alert! The auction house or the art dealer failed to uncover and identify the artist for this item.

Identity theft! They're guilty of the worst crime of all: mislabeling the artist with another alias. And Picasso painted the Mona Lisa, right?!
The Fact Sheet on DOCANTIC PATROL
The obsessive, nitpicky and no-holds-barred investigative team at DOCANTIC maintains an unparalleled database of original documentation for 20th Century, Art Nouveau, and Art Deco & Design furniture and works of art.
At DOCANTIC we believe that designers deserve proper identification for each work they have created, and that any art lover should confidently pay the right price for his or her purchase. We see the art world filled with both talented artists and con artist and, therefore, also riddled with innumerable attribution errors and outrageous pricing mistakes. By supplying authentic period photographs, DOCANTIC catches and apprehends the undervaluation (or overvaluation) of furniture and works of art. That's our mission. We stop errors dead in their tracks. We serve and protect 20th Century furniture's reputation.
Headquartered in Los Angeles, DOCANTIC sets the bar for the identification of 20th Century furniture, and shares with every art lover the information that has been kept under wraps by a handful of experts for far too long!