Given that the alarming facts reported in this article undoubtedly prove the auctioneers' and online art appraisal companies ineptitude, we decided to keep their names under the radar. DOCANTIC's mission is not to tarnish anyone's reputation, but rather to Inform the art community and Protect those who are victim of the distressing amateurism that blights the 20th design market.
Thanks to the art market mutation, many companies now provide online valuation services. We rounded up the usual suspects:

,

,

,

,

,
and

. Exactly how effective are these services for the rates they charge (or not)? How reliable are they? DOCANTIC launched an investigation to compare the old hats to the newcomers, who also provide online valuation services.
We put these valuation companies to the test! DOCANTIC is a specialist in furniture identification from the 20th Century, and so we sent each of these expert witnesses three pieces of furniture: from 1948, 1952, and 1957. However, because the majority of furniture from this period is not signed – unlike a painting or a sculpture – this makes it a real challenge for a private collector to classify these types of pieces. Forgery alert: the retail/auction price of artwork depends primarily on the identity of the artist and the ability of an auction house to verify it.
We contacted each online valuation company and our agent claimed he knew neither the designers nor value of his collection… like anyone else would do. Each of our analysis requests went out the specialized companies on the exact same day. Who would be the honest Joe's and who the shysters?
The intel we fielded them included high quality shots of the selected items listed below:
Pair of wall lamps / Probably bronze? / 47x33 cm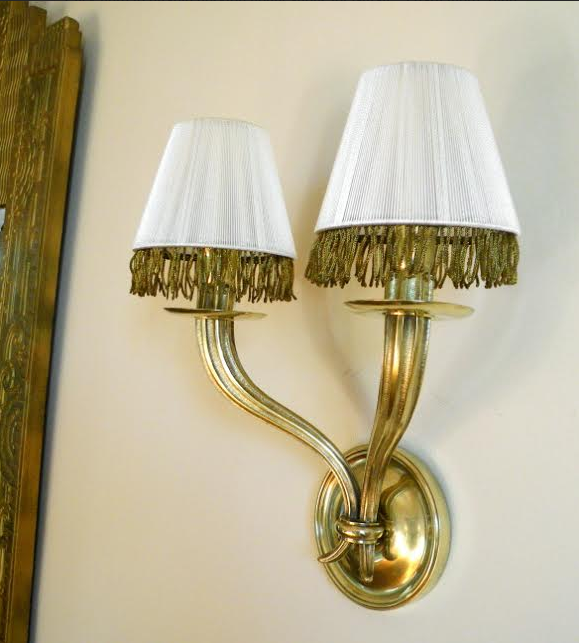 Glass top table / Probably bronze? / 55x110 cm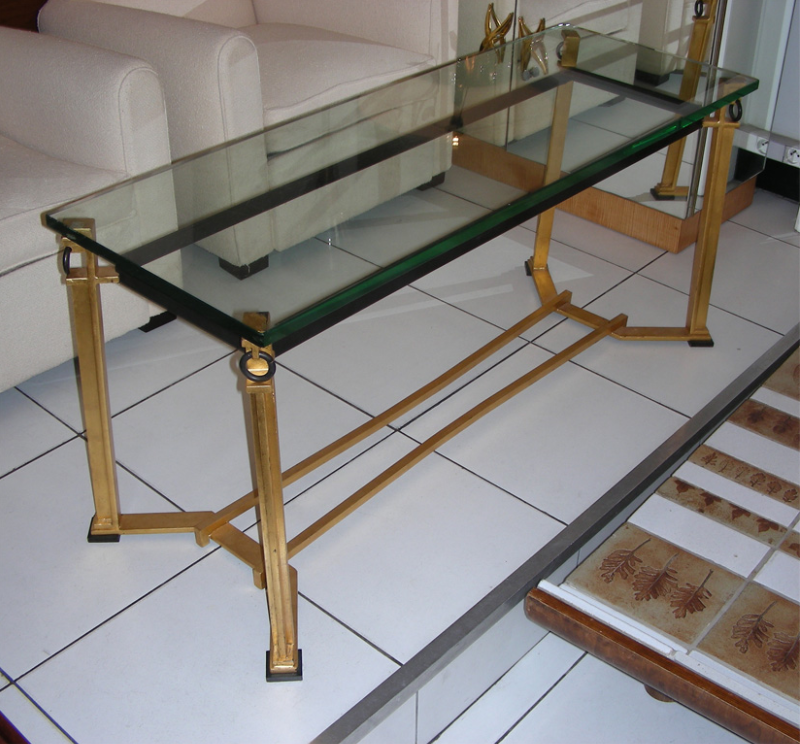 Marble top table / Probably iron and marble? / 56x125 cm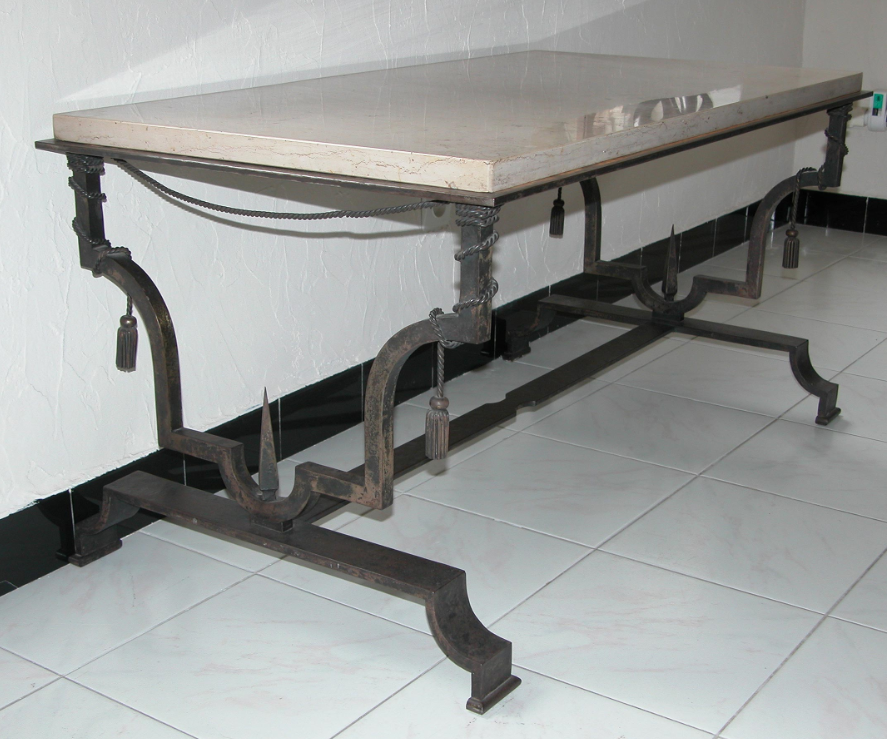 How much will it cost? How long will it take?
Certain companies charged us a fee for their art appraisal services while others did not. The former joints, who run art valuation service as their core business, charge. The others M.O. was to appraise for free in order to attract new clients to other services they provide.
Our man sent the query to 7 players, 5 of which operate online appraisal services. The 2 others were world-renowned brick-and-mortar auction houses. Below you'll find the stats, with charges for appraisal — or, lack thereof — and the company's response time:
Surprisingly the (by far) most expensive website wasn't the quickest one to report back to us.

advertises a 48h reply and they lived up to their promise! The London based company was the first one to reply. The day after we got an answer from

,

and
. Then we got the feedback from

and

. A full 7 days after the initial inquiry, we had to put some heat on

with a reminder email to finally get their valuations.
How nice is the display?
Before examining the details of the valuation, let's review the rap sheets on how each player presented their case. Every good con or enamored fiancé knows that a nice ring box increases perceived value of the gem inside! Some of our suspects knew this, others, not so much.
High (ap)praise goes to

for providing a solid template that included all the information we had supplied in addition to their own auction-style descriptions. That put us, or anyone who plans to sell their item through them, one step ahead. In all,

got the job done and their descriptive rap read like a pro.

,

and

also had decent, colorful templates with several pieces of information regarding our items. However, their responses were not as precise and useful as

's. Shucks. It didn't take a magnifying glass to see that these wise guys basically copied-and-pasted the information we gave them with nothing extra.
The worst template feedbacks were from

,

and
. They merely shot back with simple emails and nothing more. When one asks a question, one expects an answer. Perhaps these companies should talk a long walk off a short pier! FYI, the way a dealer presents items will make or break the art market. In our precinct, packaging helps make "the world of images" turn. When we're talking major companies like

,
and even

, we just expected more bang.
Who got the appraisals right, wrong or came close?
Although our proposed selections were not entry-level cases, we felt pretty confident we'd receive trustworthy results from the better known companies. Various places confessed working with "former Christie's and Sotheby's experts" (

), "in-house specialists, as well as over 300 international experts" (

), "specialist team" (

), "art experts [with] over 30 years of experience" (

).

even displayed profile pictures of their gang of experts.
Identical piece of evidence provided was sold at auction in the few years prior. This means the prices given were accessible to everyone from everywhere. Here is the actual value and identification of our artwork and piece of furniture that we were expecting from our Magnificent Seven:
Wall sconces by Henri Delisle, bronze. A single sconce sold at auction in 2014 for:
$170 (estimated $170 - $225)
Table by Jean Blasset & Andre Guggiari, bronze and glass. Sold at auction in 2006 for:
$12,960 (estimated $5,660 - $6,790)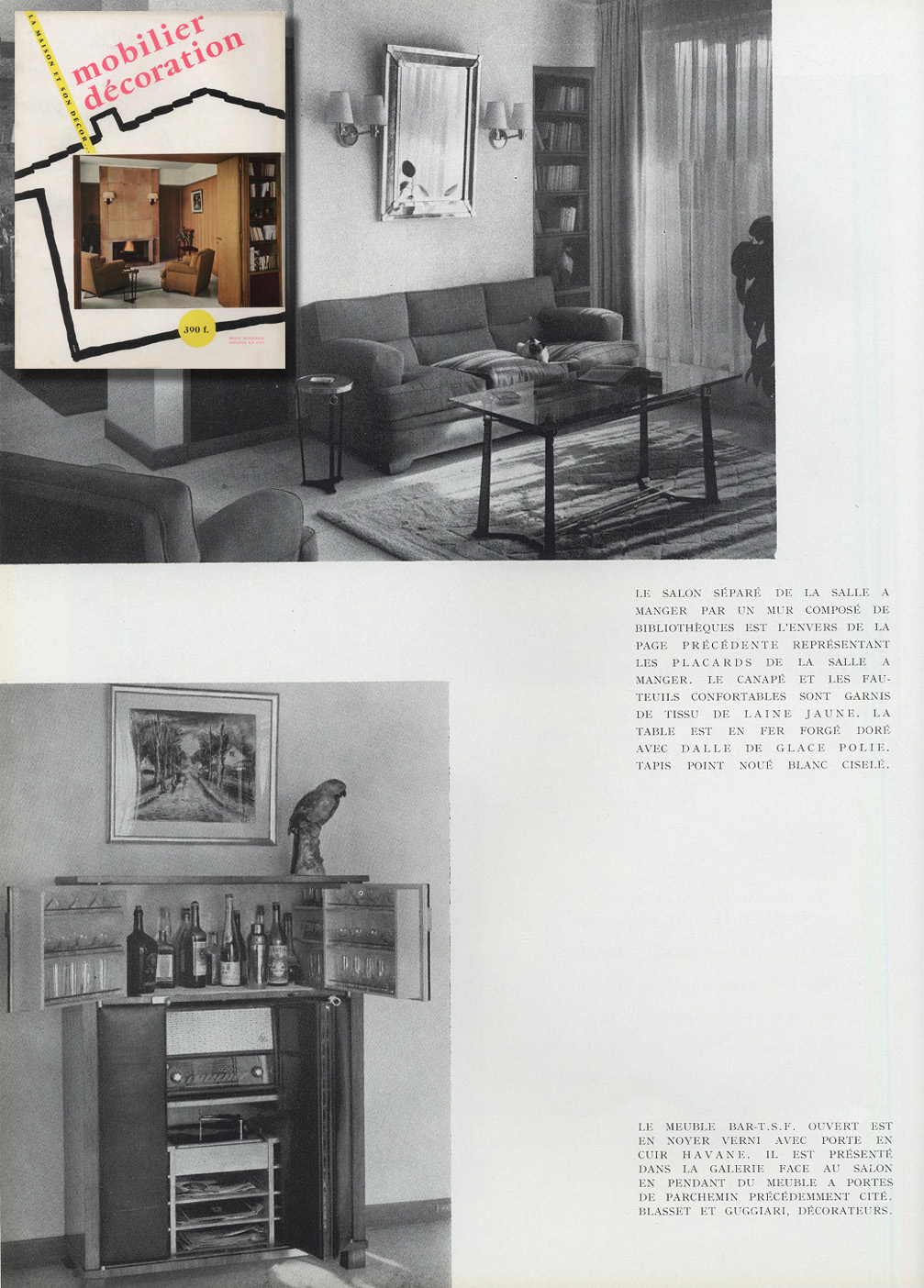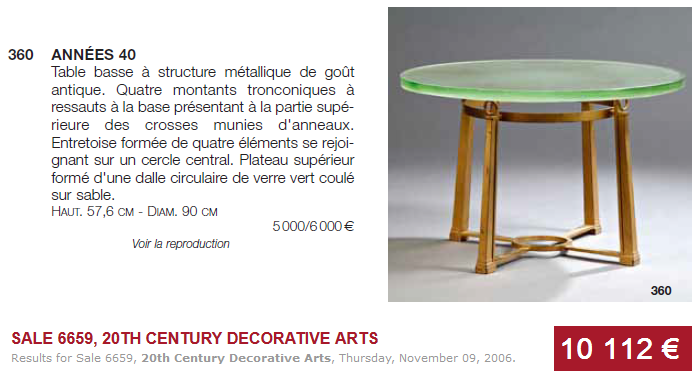 Table by Jacques Quinet, marble and cast iron. Sold at auction in 2006 for:
$69,810 (estimated $56,610 - $67,930)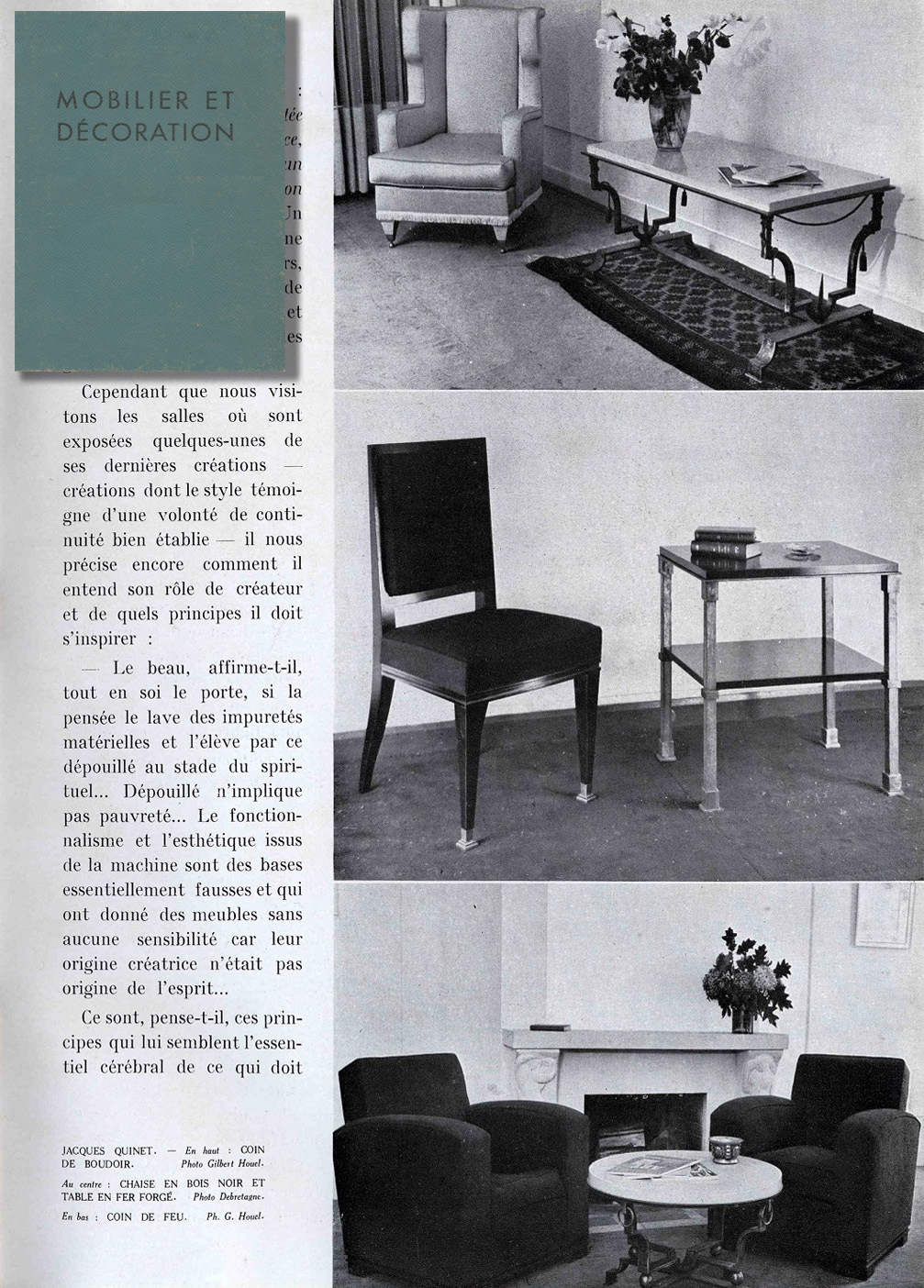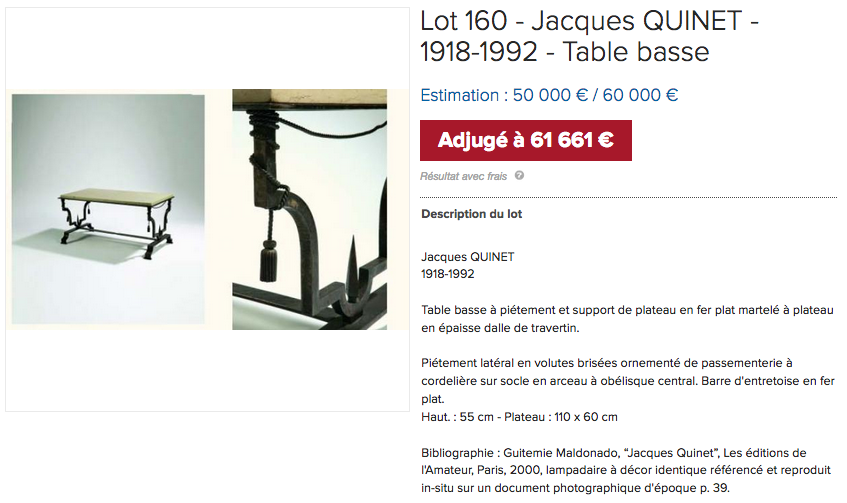 's appraisal
Although we paid for these requests,

, who had the fastest service and nicest templates, failed to ascribe a single designer to our 3 items. There was no match between their given price and the items' actual value. Verdict: Their appraisals were DOA.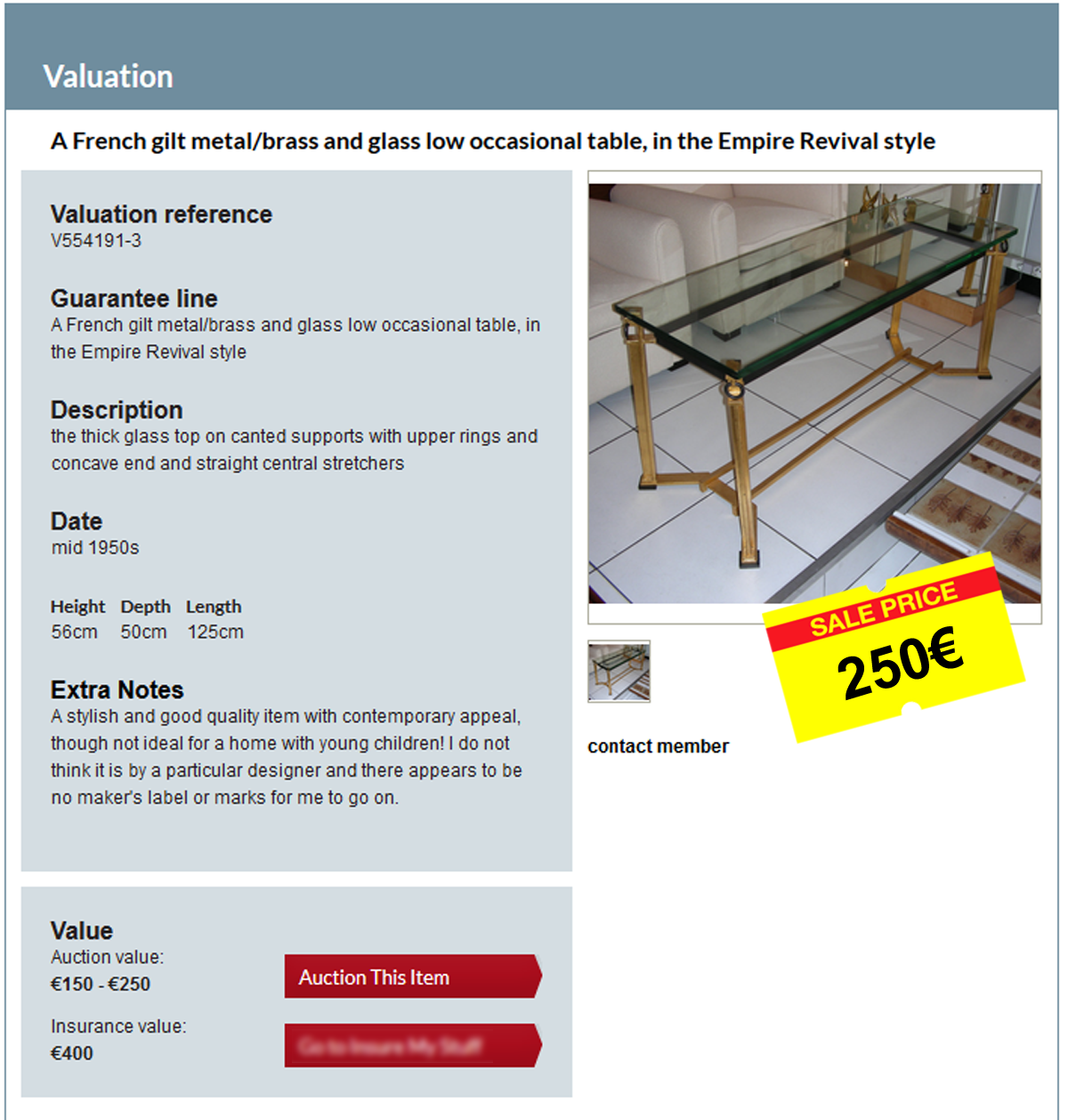 's appraisal
Does "free service" often come with "poor service"?

returned back to us with the same information as

. While they got the valuation of the wall sconces correct, they were so far off the value of the tables Bob Barker/Drew Carey would have sent them packing. And they still didn't provide any designer's names. Verdict: The price is wrong!
The

website fingered Jean-Marc Maury as their point man for "20th Century Decorative Arts." Yet, the email we received from them regarding our inquiry was sent by someone else. Curious, we asked

who scoped out our appraisals, by replying to the valuation we just received. In reply to our questions about their valuations, they purported they had never received such a request! What…?! They suffer from mistaken identity and memory loss?? Just scroll down, it's in the previous emails!! Something was fishy. For the second time, we emailed them the images of our goods asking for a proper valuation. In retort, here's the alibi they gave us:
"Dear Sir, I thank you for these pictures. We didn't reply to your request, as far as I'm concern. I believe these are interesting piece. Provided a closer look would be made, the cast iron table is worth €2,000, the wall sconces €1,000 and the guilt metal table around €1,000. Do you have more details, or signatures? Regarding your question, first feedbacks are not forwarded to our specialists. Indeed, we receive several hundreds of requests per day, for which a first selection is made before being sent to an in-house generalist expert. I am this contact for you. Best regards, (not Jean-Marc Maury!)"
The Bottom line:

advertises "great experts" who don't even look at valuation inquiries (at least at first sight). To make matters worse, this joint gave us a second valuation 3+ times higher than the initial one. Although they still did not come anywhere close to their actual value, we are tempted by sending another quotation... who knows, it might reach the 7 figures! Verdict: Bait 'n' switch? They should be swimmin' with the fishes.
's appraisal
Compared to the other companies, we paid good money for

's services. Would we get better results? Check for yourself: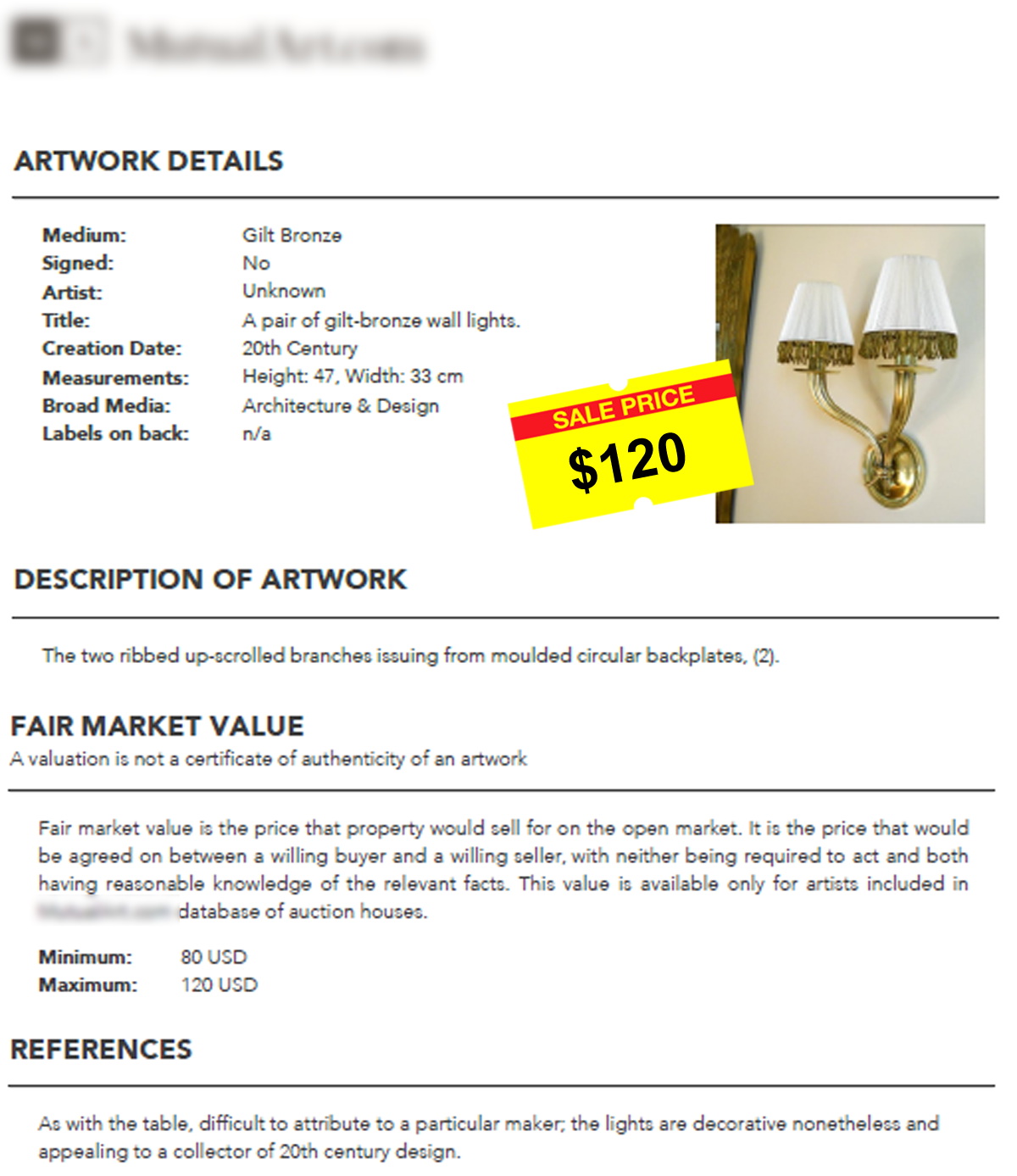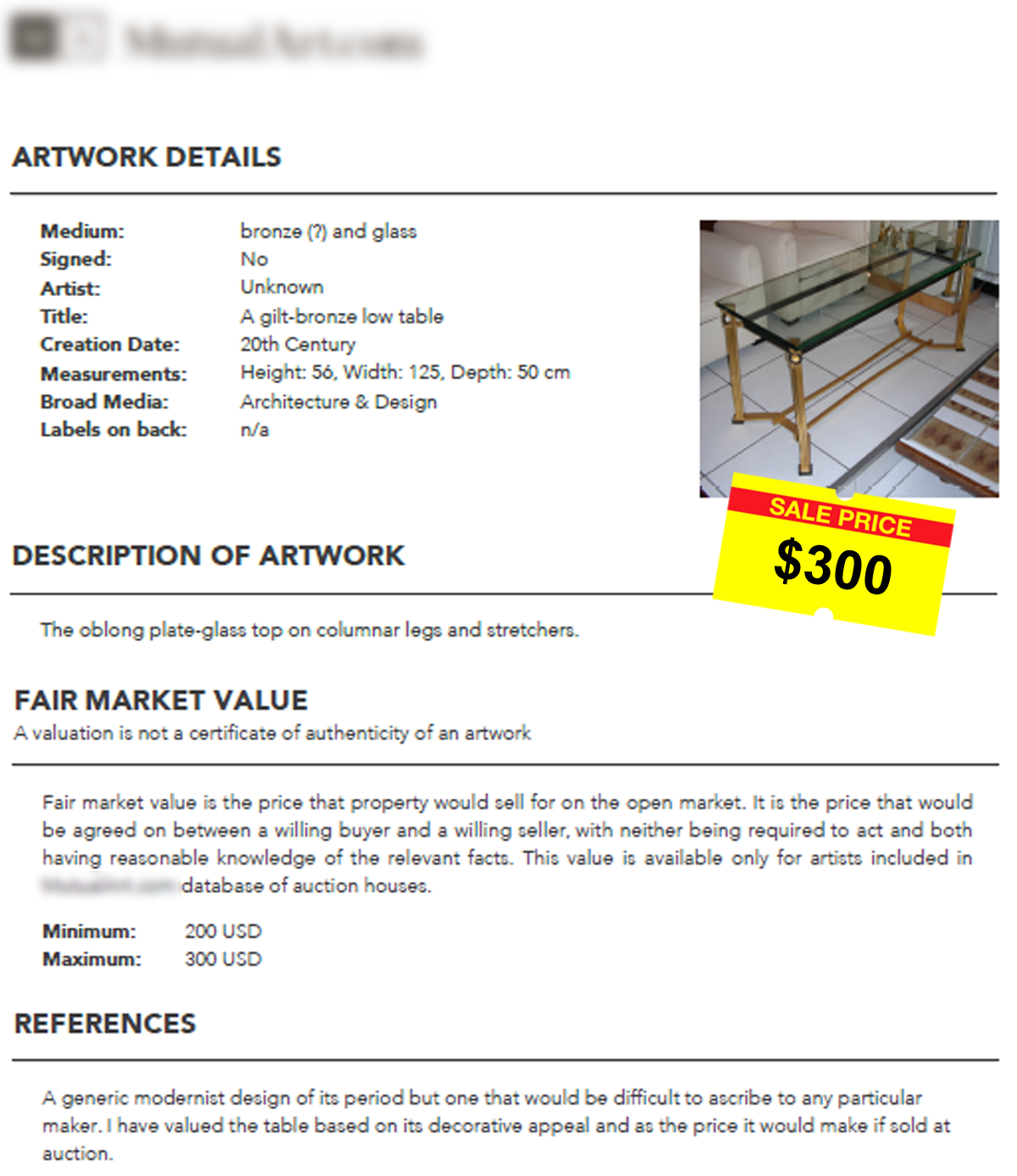 Just like

, despite charges for the valuation service, the quality of

's service ranked very poor. The sconces were assigned only 40% of their actual value, and the glass-top table only 2% of its real value! Unless you want to pay jail a visit, you'd better not ask

to file your tax report! Thanks for nothin' pal. Verdict: Lock 'em up and throw away the keys!
appraisal
Now, you'd think that a first class, international auction house would be able to provide a proper valuation for our items. Not so much. The claims we received from

20th Century Decorative Arts Department, based in New York City, are summarized below:
No matter how hard DOCANTIC pushed, it appeared that even this top art auction house had guidelines that prohibited any exchange via email of monetary estimates based on pictures submitted. They were covering their asses. That said,

informants fed us some interesting intel. The marble top table indeed looks "like a design by Gilbert Poillerat" according to several of their experts. Well, he might be the maker (since the two men often worked together), but according to literature evidence the table was actually designed by Jacques Quinet. To our greater alarm, they described the sconces as being designed "by Emile-Jacques Ruhlmann", although those were actually designed by Henri Delisle - a slightly lesser known designer! But let's not argue about this case any more. Verdict: #Fail.
appraisal
is

main competitor. We interrogated them separately and compared both versions. This is what their US HQ came back with:
Competitors in business, but accomplice in mistakes?! Our investigators suspected a human cloning, since they were facing so many similarities between Tweedledee and Tweedledum: no given info on price, Jean Basset & Andre Guggiari's table has absolutely no value what so ever and Jacques Quinet's table was, again, assigned to Gilbert Poillerat. At least
distinguish themselves through their leniency by recommending our investigators to sell their lots at what they consider as second-class auctioneers! Verdict: Sacre Bleu!
's appraisal

is a leading online auction company that is just a few years old but has managed to raise tens of millions of dollars in the past months. Would the quality of their valuation service justify such a craze among investors?
The result was, again, no surprise. We sat stunned with the same irritating frustration. They correctly valuated the wall sconces, but attributed the designer as 'unknown'. However, they placed the tables at only 5% and 1% of their actual value, respectively! Should we take our items to the 99cent store?! Their investors will appreciate...
This website worth millions did no better at identifying or dating the items, either. No surveillance. Worse yet, our 40s and 50s French pieces got wrongly dated and located as Italian 1970s! We brought them a Dior wedding dress, they told us it was a Benetton sweater! Verdict: Book 'em Danno!

's appraisal
Next in our lineup,

, which recently merged with

, is also specializing in online art and antiques auctions. How well does the

managing team run their own business?

In other words: "We know nothing about those, so please get in contact with competent connoisseurs. Then, get back to us so we can reap all of the benefits. Sounds like a plan?"
All of the previous, other valuation services got their valuations dead wrong. But at least they did provide the service advertised on their website. As for

, well, it seems the best way to not get gunned down by the competition is to run away from it! Hard work, that is. Although

has an online form dedicated to appraisal requests, (based on the reply they gave us) they expected the seller to do the lion's share of the gumshoeing, like finding out the name of a piece's designer ourselves! (As you know, we already knew that.) They didn't, and weren't going to expend any effort either to find it out. Just 'milking the call.' Verdict: Guilty!
How to avoid these flagrant violations?
Unlike any of the specialized auction websites mentioned above, DOCANTIC managed to get a proper valuation for these three items beforehand. How? By sending appraisal requests together with the proper vintage documentation to several independent experts. Results: all given prices were consistent with the actual value of similar pieces.
No doubt

,

,

,

,

,
and

could have come up with the right prices, too, if only they had first managed to figure out who were the designers of the artworks.
On one hand, had we taken the advice of the valuation companies we investigated, we would have sold our furniture and decorative arts for next to nothing. On the other hand, we would have scored big for the wall sconces wrongly appraised by

. Now, imagine if that buyer decides to do research on their new investment, and discovers that he or she had been swindled? That irate buyer will come to demand the money back, and your supposed great deal will float like concrete shoes in a river.
Documentation is the key to identifying the genuine designer of 20th Century furniture and works of art, and therefore to making a trustworthy valuation. Well, lucky you: this is DOCANTIC's core business!