It looks like Maxime was the chosen artist to pick on!
After the hideous desk and the electric chair sold by SOTHEBYS as Maxime Old's, here comes another auction house with the same unprofessionalism. On December 12th, 2012, PHILLIPS had a pair of armchairs at auction under Maxime Old's name, estimated between $7,000 and $9,000. (Exhibit #10)
Exhibit #10
The sale was clearly PHILLIPS' experts' downfall. There is one similarity between this pair or armchairs and the furniture previously described and presented at auction at SOTHEBYS and DOYLE:
THE FURNITURE IS A FRAUD! NONE OF THESE WERE EVEN MADE BY MAXIME OLD.
There are three elements that helped us support this claim:
First off, let's look at the appearance of the armchairs presented by PHILLIPS. They are disproportionate, cheap, and grotesque; no class what so ever. When compared to an authentic pair of armchairs by Maxime Old illustrated in an older catalog, we can clearly notice that the feet of the chairs presented by PHILLIPS are abnormally straight (exhibit #11) Let's take a look at the angles: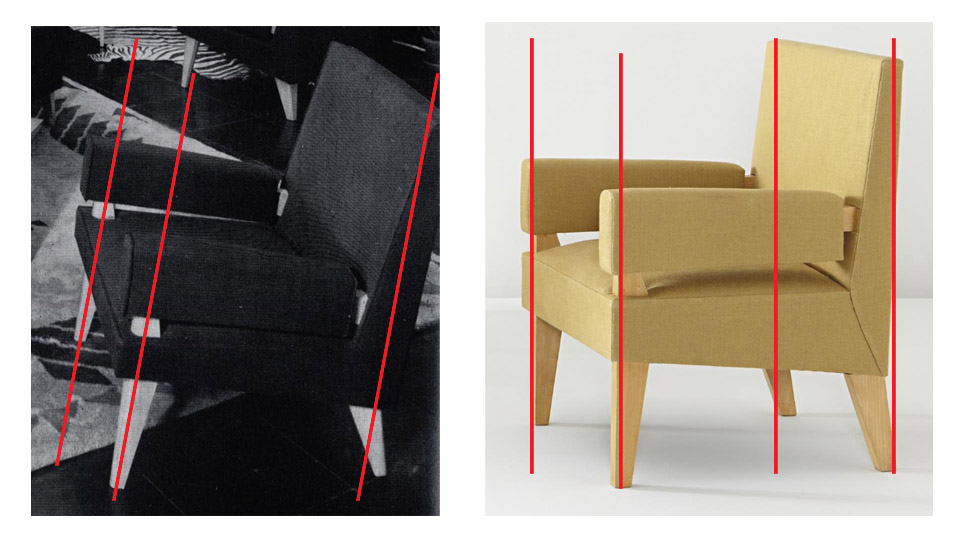 Exhibit #11
Secondly, the arms of the chair are completely different. Maxime Old used more of a declined angle a little rounded with some elegantly refined sides (exhibit #12). The ones on PHILLIPS armchairs are as flat as the auction house's expertise.
Exhibit #12
Thirdly, the type of wood used by Maxime Old is always picked meticulously and with taste. For the ones who do write out the details of the furniture, all of the catalogs where Maxime Old's armchairs are illustrated, describe that they are made out of Cherry-wood. The Maxime Old's archives even indicate that some of them were made in Mahogany. However, the chairs at auction at PHILLIPS are made out of maple-sycamore wood… The patrol is shocked that PHILLIPS did not catch this detail earlier and completely disregarded the type of material used. Once again the patrol decided to contact Olivier Old in order to confirm our affirmation. Right off the bat, Maxime Old's son noticed the fraud: (exhibit #13)
Exhibit #13
Translation:
You are 400% right!
There's no need to even go into details to say that this is without a doubt a replica not even close to the proportions my father would use for his work. There is no chic, no elegance, to balance; everything is gone.
There was a modified version called Model #369, but it isn't even close to the one you had mentioned.
There are no other versions more poor and grotesque than this one.
It's a horrible copy!
The patrol did not try to look for the designer of this pair of armchairs. What we can however confirm is that it is not one of Maxime Old's artwork. Noticing the lack of effort put into this furniture, as well and the undeniably horrifying taste represented in the built of this armchair, the designer will most likely never be found.
As for PHILLIPS' experts, all we can do is give them the same advice we gave SOTHEBYs and DOYLE's experts, which is to ask actual experts for a second opinion before making a fool out of themselves during an auction. Let's hope that for these three auction houses' so called "experts," a modified version of a book with multiple references targeting solely those with little to no knowledge regarding the art industry will make its apparition very soon! (exhibit #14)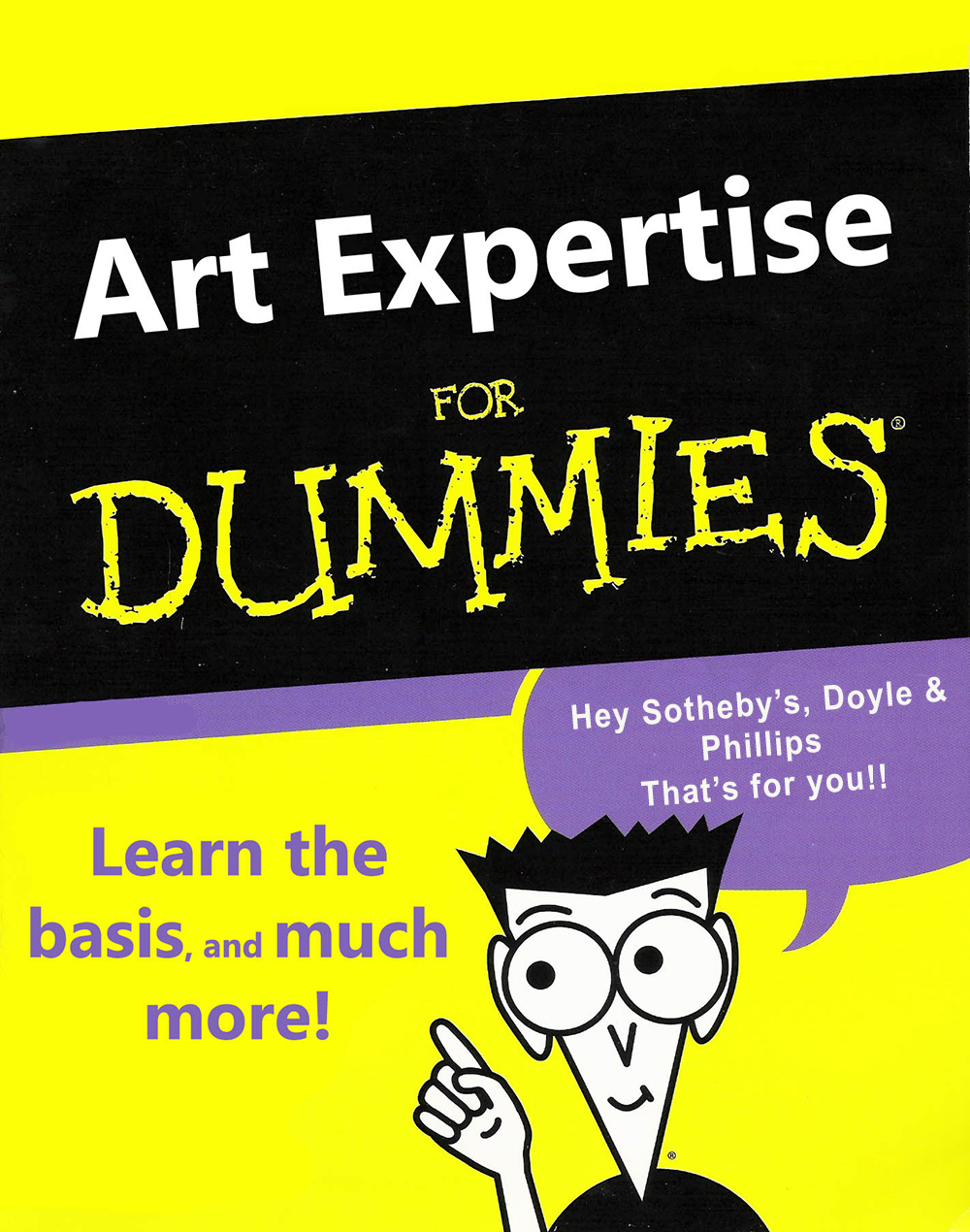 Exhibit #14
Let's hope that we were once again, able to drift from the "pathetic."
Case Closed.
How do we classify our files? Find out here.

Book 'em! The auction house or the art dealer provided little or no corroborating evidence in the form of documentation for this item.

Time Off! The expert made a significant mistake on this item. His attributed period came in way off. No early parole!

Missing persons alert! The auction house or the art dealer failed to uncover and identify the artist for this item.

Identity theft! They're guilty of the worst crime of all: mislabeling the artist with another alias. And Picasso painted the Mona Lisa, right?!
The Fact Sheet on DOCANTIC PATROL
The obsessive, nitpicky and no-holds-barred investigative team at DOCANTIC maintains an unparalleled database of original documentation for 20th Century, Art Nouveau, and Art Deco & Design furniture and works of art.
At DOCANTIC we believe that designers deserve proper identification for each work they have created, and that any art lover should confidently pay the right price for his or her purchase. We see the art world filled with both talented artists and con artist and, therefore, also riddled with innumerable attribution errors and outrageous pricing mistakes. By supplying authentic period photographs, DOCANTIC catches and apprehends the undervaluation (or overvaluation) of furniture and works of art. That's our mission. We stop errors dead in their tracks. We serve and protect 20th Century furniture's reputation.
Headquartered in Los Angeles, DOCANTIC sets the bar for the identification of 20th Century furniture, and shares with every art lover the information that has been kept under wraps by a handful of experts for far too long!